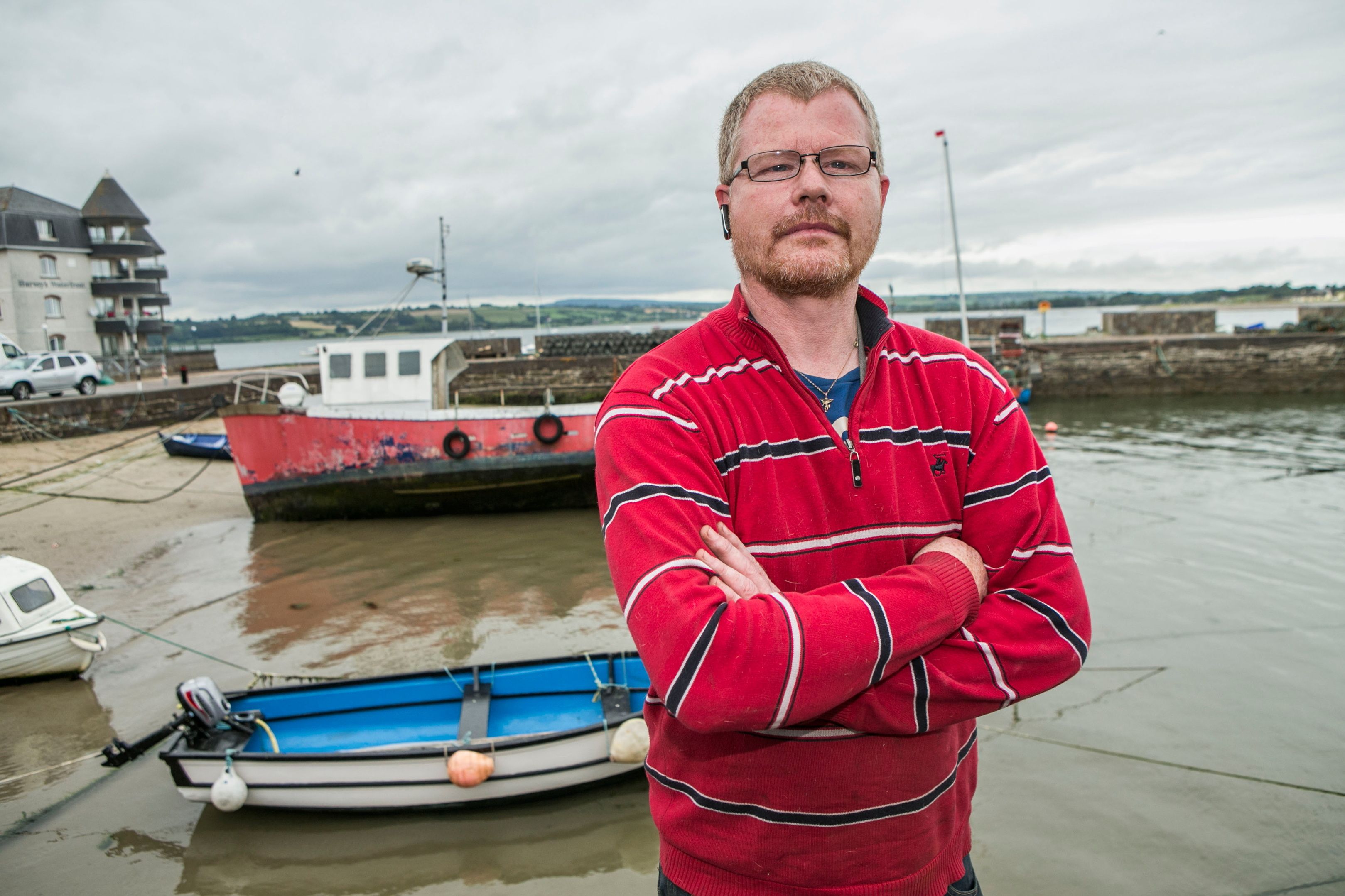 Richard Satchwell (53), Tina's husband of 26 years, was arrested by Gardaí in Youghal on Thursday, minutes after the State Pathologist had confirmed that remains found hidden in a property in the east Cork seaside town were human.
Tonight gardai said:
"The man, aged in in his 50s, arrested by Gardaí investigating the murder of Tina Satchwell, has been charged.
"He will appear before a special sitting of Cashel District Court at 10:30am tomorrow morning, Saturday, 14th October 2023."
Dental records have since confirmed that the skeletal remains found hidden under a concrete floor and behind a blocked-up wall beneath a stairwell in the house were those of Tina who vanished without trace in March 2017.
Forensic and pathology tests are still ongoing to try to determine Tina's precise cause of death – and how long her remains were hidden in the area underneath the concrete and block-up wall.
Satchwell, a truck driver, was arrested at 12 noon last Thursday in Youghal and questioned at Cobh Garda Station under Section 4 of the Criminal Justice Act, 1984.
He had been previously arrested on Tuesday but was released without charge on Wednesday night.
While Satchwell has an address in Youghal he is originally from the East Midlands in the UK.
It follows a major four-day Garda operation which saw Tina's missing person investigation upgraded to a murder probe and a property in Youghal subjected to an intensive examination and excavation.
The Garda search of the Youghal property remains ongoing though it is being slowly wound-down.
Gardaí used jack-hammers, drills, mini-diggers and a shrub clearance machine as part of their painstaking examination of the house which involved targeted excavations.
It also involved the use of a specially trained Garda cadaver dog and breathing apparatus for officers laboriously inspecting drains and culverts.
Tina's family today paid an emotional tribute to her.
Her older sister, Teresa, said she prayed that her sibling can now rest in peace and be reunited with their beloved mother.
"RIP to my beautiful sister Tina – you can rest now, love. We found you love…I love and miss you."
"You are now with mum – fly high my beautiful girl."
Teresa said her sister was "adored" by her family and friends and was "kind, considerate, funny, stylish, bubbly and independent."
Tina vanished without trace on March 20 2017 from her home in Youghal.
She was originally from Fermoy in north Cork but had travelled to the UK in her teens where she met her husband.
The couple lived in Fermoy for many years before relocating to Youghal.
Despite multiple searches, public appeals for information and dozens of hours of CCTV security camera footage being examined, no trace of Tina was found until this week.
The last major targeted search in respect of her disappearance occurred in March 2018 when 60 Gardaí and support officials conducted a painstaking examination of Mitchel's Wood outside Castlemartyr in east Cork.
Nothing of significance was discovered in that major 12 day search.
Until this week, the garda investigation included 400 different lines of inquiry, over 100 hours of CCTV footage and 170 statements.
Searches conducted included the painstaking examination of Mitchel's Wood as well as offshore operations around Youghal Bay.