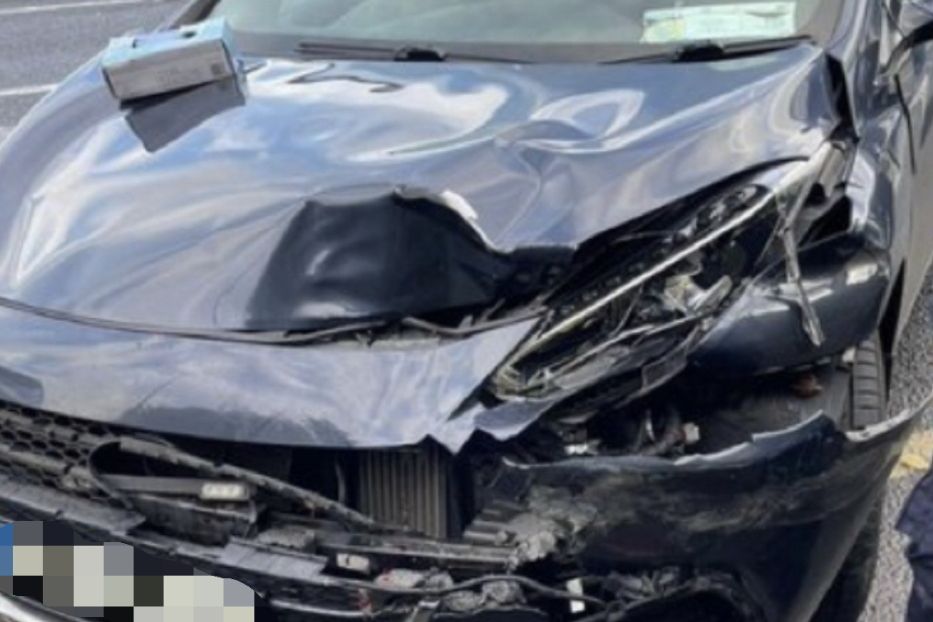 Gardaí were responding to reports of a stolen motorbike in south Dublin when the incident occurred on the motorway on-ramp at Tallaght on Saturday afternoon.
The Garda Ombudsman is now carrying out an independent inquiry into the collision, which resulted in the Brazilian national losing part of his right leg.
The man, named as João Henrique, is the son of Anderson Farias, the mayor of São José dos Campos near São Paolo.
He has been living in Ireland for around five years and working as a delivery driver.
Gardaí were initially alerted to an armed robbery on Saturday afternoon in the Kilgobbin Wood area of Sandyford.
A number of youths armed with hammers are alleged to have been involved in the theft of a motorbike before fleeing the scene.
It had been fitted with a tracking device and the owner, along with several friends, including Mr Henrique, followed the stolen bike.
It's understood that gardaí recovered it near the Tallaght junction and one male was detained.
The group following the motorbike, stopped near the on-ramp at the motorway shortly after 3.15pm. They were beside the metal crash barrier when João Henrique was struck by a garda car.
The exact circumstances of how the collision occurred is now under examination by the Garda Síochána Ombudsman Commission (Gsoc).
The mayor of São José dos Campos, Anderson Farias, confirmed that his son was injured following a collision.
Writing on social media he said: "With deep sadness, I share that my son, Joao Henrique, suffered a serious accident in Ireland and is undergoing a second surgery in the hospital".
Mr Farias said that his wife was travelling over here to support their son while also thanking people for their support.
A senior source told the Irish Independent that as a result of the collision the 23-year-old, who works as a delivery driver, had part of his right leg amputated at the knee.
"This is a terrible incident for all involved and the matter is now with Gsoc to carry out its own independent enquiry," one source said.
Gardaí have appealed for images, showing the victim of the collision, not to be shared on social media.
"We ask that this image is not circulated or shared out of respect for the victim involved in this collision," a spokesperson said.
In a statement, Gsoc said they wanted to speak to any witnesses who observed the incident, activity or interactions at this time and location.
"Gsoc received a referral from An Garda Síochána during the afternoon of Saturday, 28 October, following a road traffic incident on the M50.
"The referral was made by a Garda Superintendent under section 102(1) of the Garda Síochána Act, 2005.
"The matter is now under examination by Gsoc further to section 91 of the Garda Síochána Act, 2005.
"As the matter is under examination, Gsoc will be making no further comment at this time."